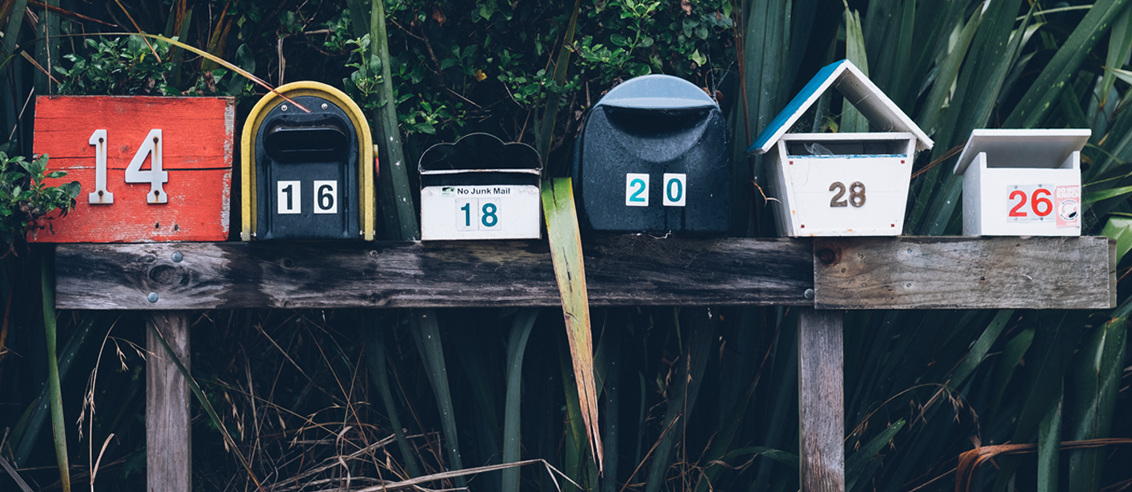 Effective direct marketing,

both print and digital

,
requires not only knowing how to do it,
but more importantly, knowing when not to do it at all.
INBOUND VS OUTBOUND MARKETING

There's a lot of debate in the marketing world about inbound vs outbound marketing. While companies, like Hubspot, Marketo and our personal (and much more affordable) favorite SharpSpring, are securely in the "Inbound" camp, traditional outbound tactics are still a solid method of reaching a targeted audience.
Although it has been dubbed interruption-based marketing, when implemented using the right medium and message, outbound marketing is anything but intrusive. It comes down to providing value and insight, rather than trying to 'disrupt' your prospects line of thinking.
Use this powerful marketing tactic to give prospects a reason to want to pause. By keeping the emphasis on their needs, your message will be perceived as useful and intriguing, even if the information wasn't sent using a permission-based technique.

EVALUATE OBJECTIVES BEFORE YOU IMPLEMENT
Building out the proper buyer persona is a large part of knowing how to properly implement a direct marketing campaign, and can be underscored by the data generated from inbound tactics—just another example of why it's so important to adhere to an integrated marcom strategy.
By diversifying your marcom tactics, you'll not only achieve the best results, but you'll also be able to determine when outbound marketing tactics don't make sense.
A good way to determine when to use direct marketing is to make sure you LOCK IN your campaign, so ask yourself:
L
IST—IS YOURS ON TARGET?
If it isn't, your message will fall on deaf ears and that's a colossal waste of time, money and energy. You need to ensure upfront that the people on your list are the ones you're most interested in reaching, and that you have up-to-date information. Sounds silly, but we've seen too many instances of companies thinking the list will clean itself up after the first send. It really doesn't work that well.
O
FFER—IS THE ONE YOU'RE MAKING COMPELLING?
You want recipients to engage with your company and find value in whatever it is you're marketing. Let's face it…in today's information age, no one is going to be compelled to find out more about your company if you send them something self-serving and has no real value that they can apply. Make your offer worthwhile.
C
REATIVE—DOES IT MAKE AN IMPACT?
As important as the message may be, the visuals plays a large role in make people stop and read. Not only should your creative grab the reader's attention, it must support the message, as well, by being on point, clear and concise. And although many direct marketing tools come with pre-fabricated templates, that doesn't mean your material needs to look cookie cutter-ish. Use these tools as a framework and look for ways to make our visuals stand out.

KNOWLEDGE—HOW WELL DO YOU KNOW INDUSTRY TRENDS?
How buyers enter the sales funnel has changed dramatically in recent years, increasing the number of ways a marketer needs to craft an effective message in order to reach a prospect. Since direct marketing typically targets those that may be less familiar with your company, making sure you understand the industry as a whole becomes even more important.

INTEGRATION—HAVE YOU BROUGHT INBOUND
AND OUTBOUND TOGETHER?
The best way to take full advantage of your direct marketing campaigns is make sure they work with the other aspects of your larger marcom strategy. Marketing automation merges inbound and outbound tactics to form a cohesive method of bringing new prospects into the fold, and then nurturing them with relevant, targeted information. This also gives you a way to track how your leads engage with your creative, and allows for easier A/B testing of different layouts, designs, calls to action or incentives, so you know when to follow-up with more information.

HARD COPY MAILERS AS PREMIUM ASSETS

While digital is easier and far more trackable, printed mailers delivered to your customer's office have become a premium marcom tactic. By repurposing killer design elements from ads, brochures and other collateral materials, you can create an enticingly designed mailer that reinforces your messaging.
Of course, this should be done through a series of printed mailers as well as in emails. But the point is, the switch should not be turned off on direct mail. In fact, it's a way to make your message stand apart. And certain offers are better suited for hard copy, too, and will make a more profound statement than an email, which can be quickly clicked into the trash folder or may get stuck in spam filters.